I find myself becoming more involved with my fine artist side in the recent years! There are a number of reasons for this transition, but mainly because it is a creative release!
Graphic artist and fine artist intertwine the foundations of art, and it is amazing what I have witnessed in my work by doing so. What I learn from one; develops the other! It is just a different avenue of medium, but the valuable information and skill that I grasp is a great crossover!
I wanted to share the progression of floral oil painting that I am working on from start and hopefully to finish. Just for the fun of it!
These pics are just quick captures on my iPhone.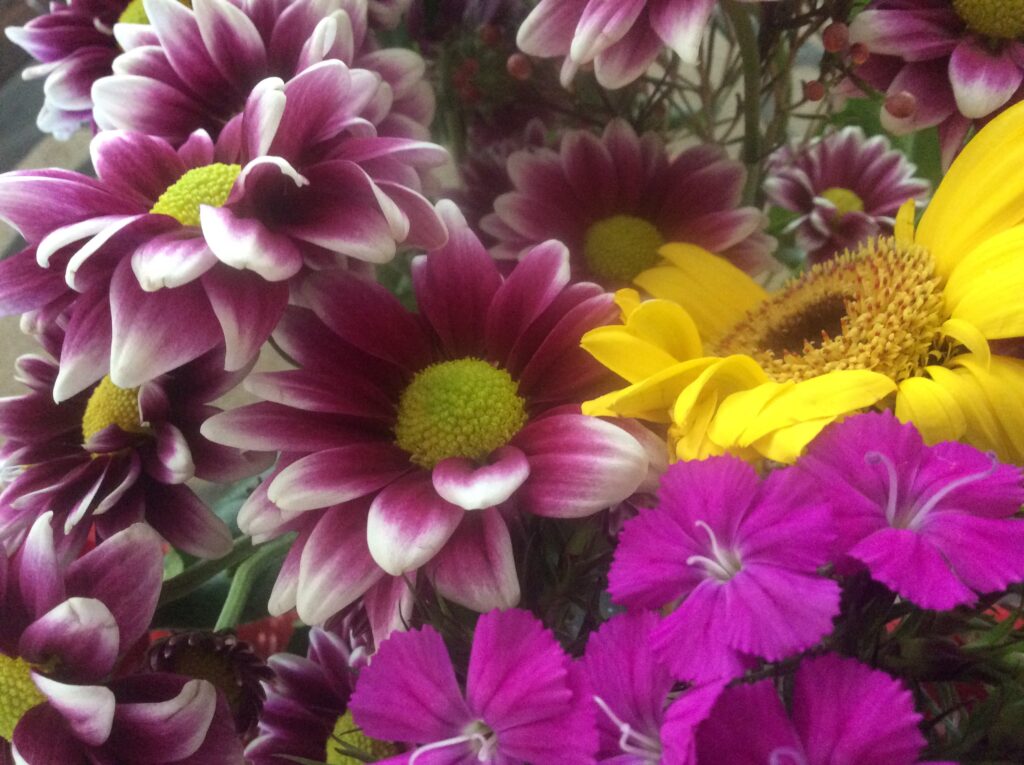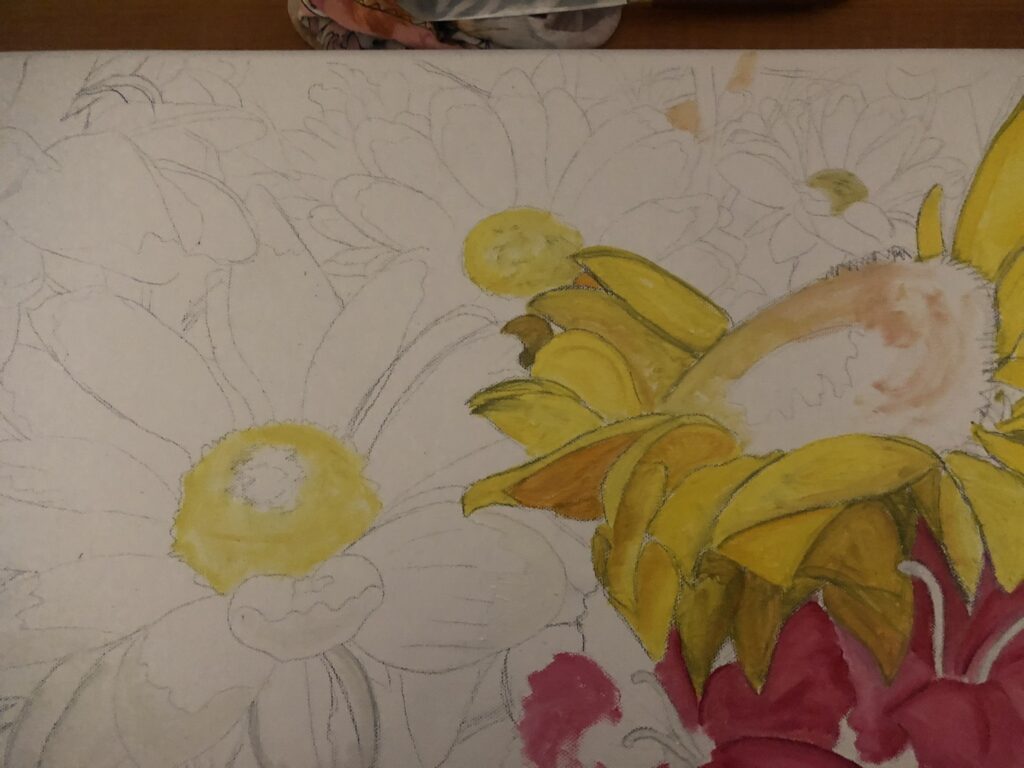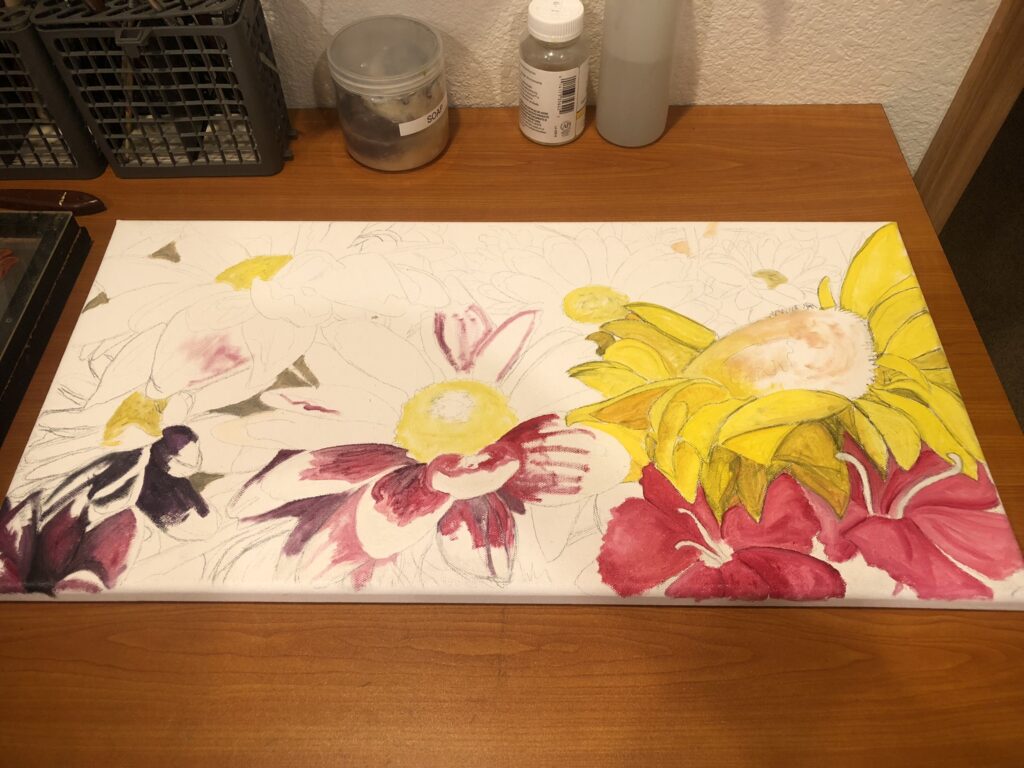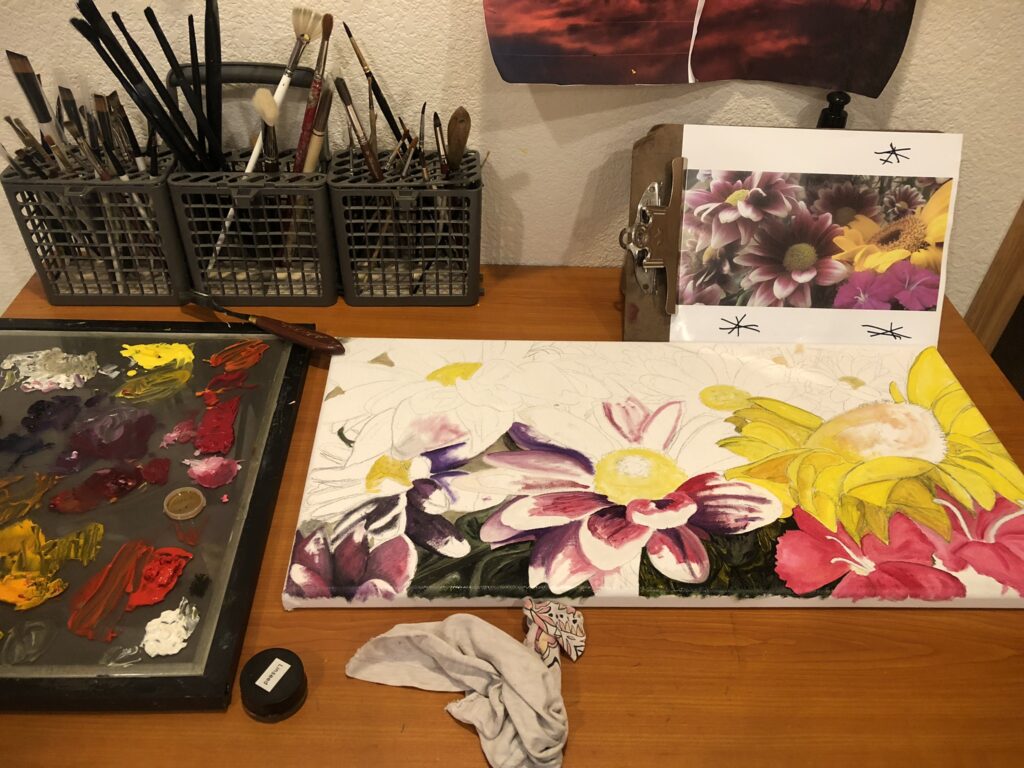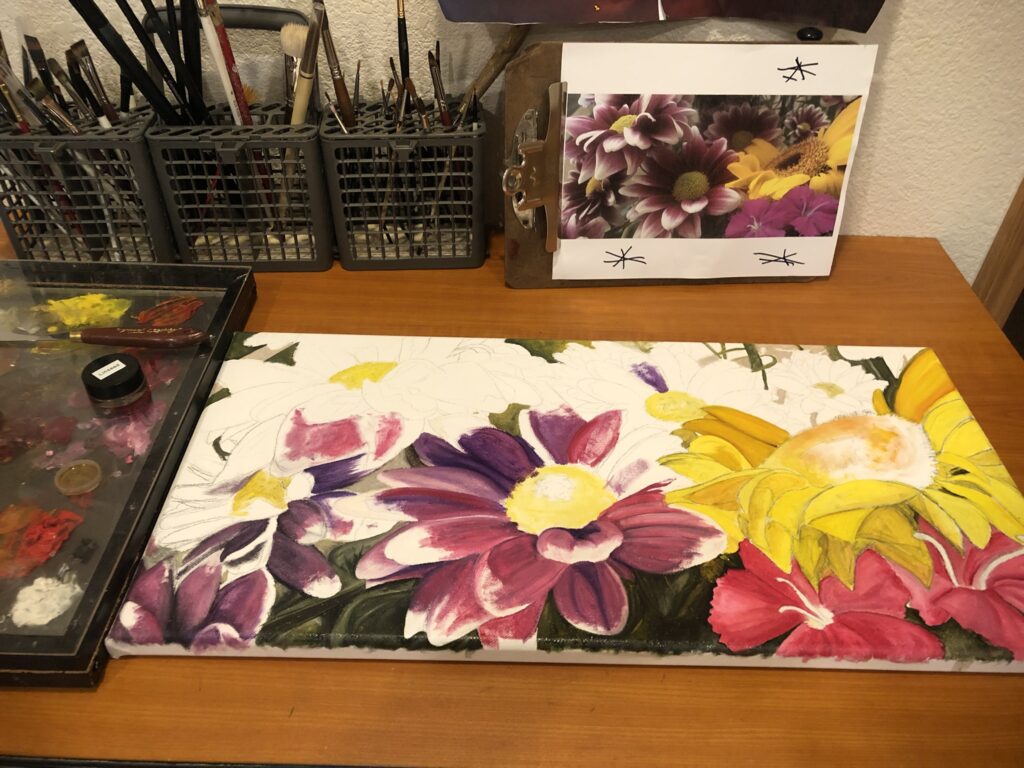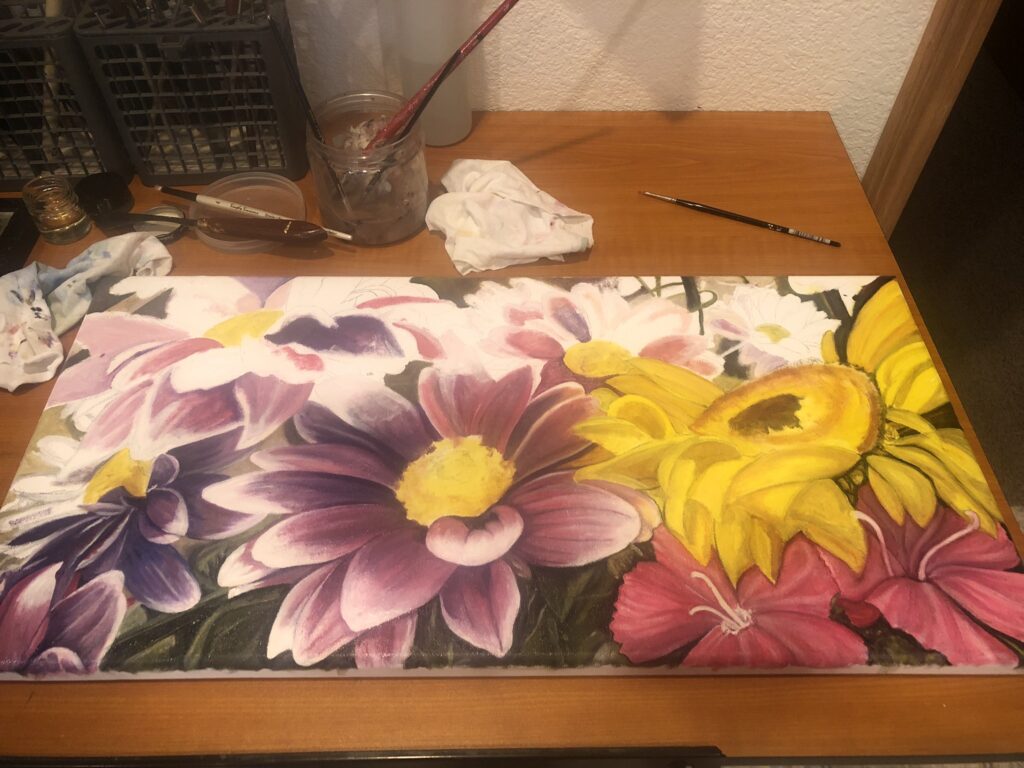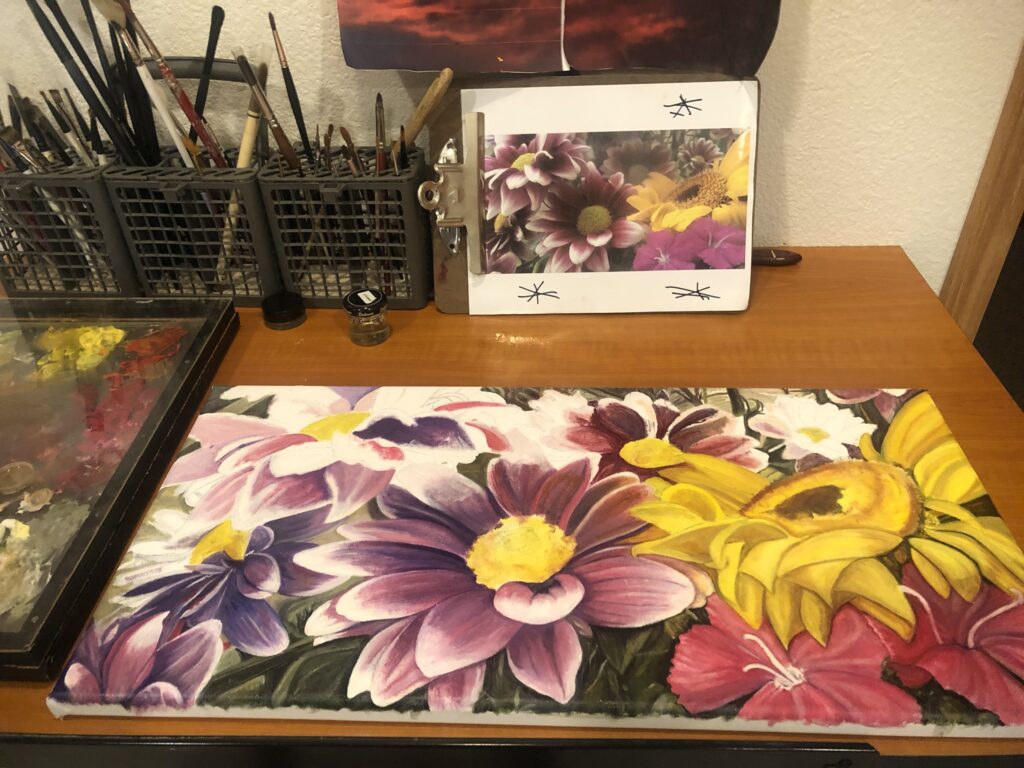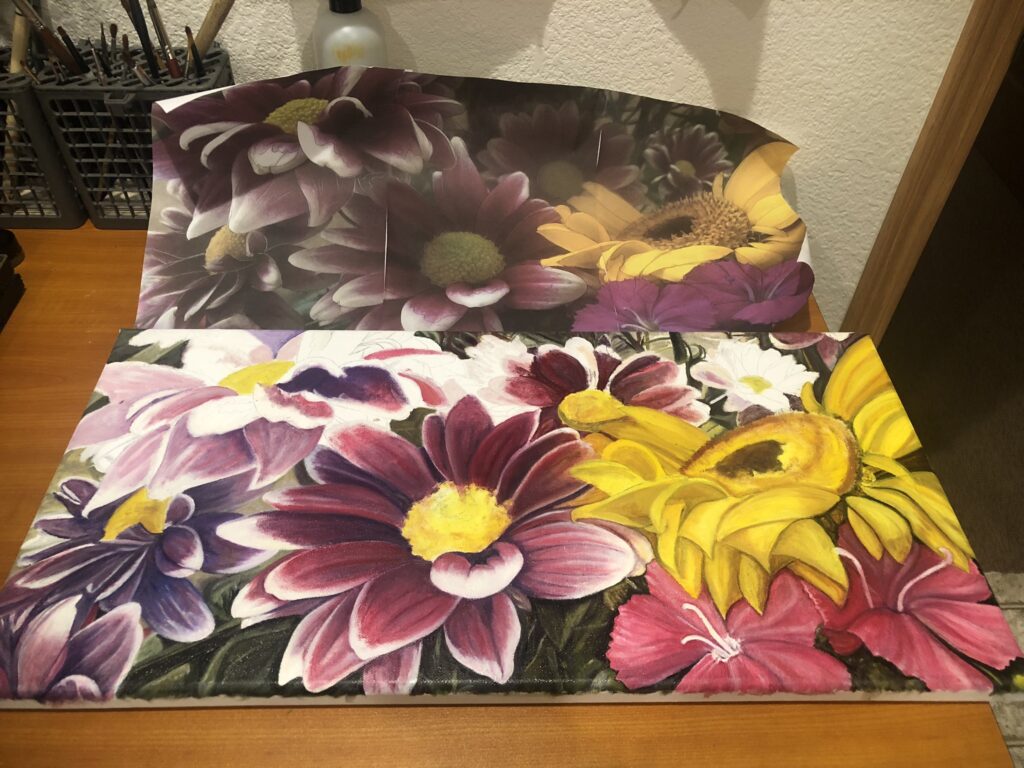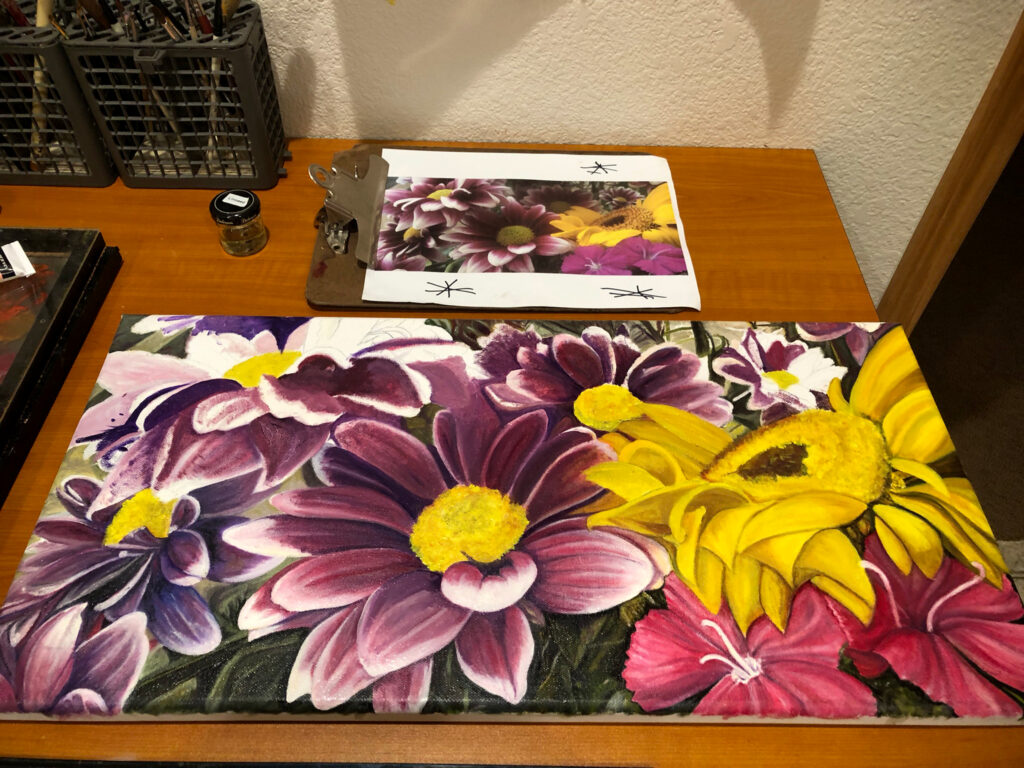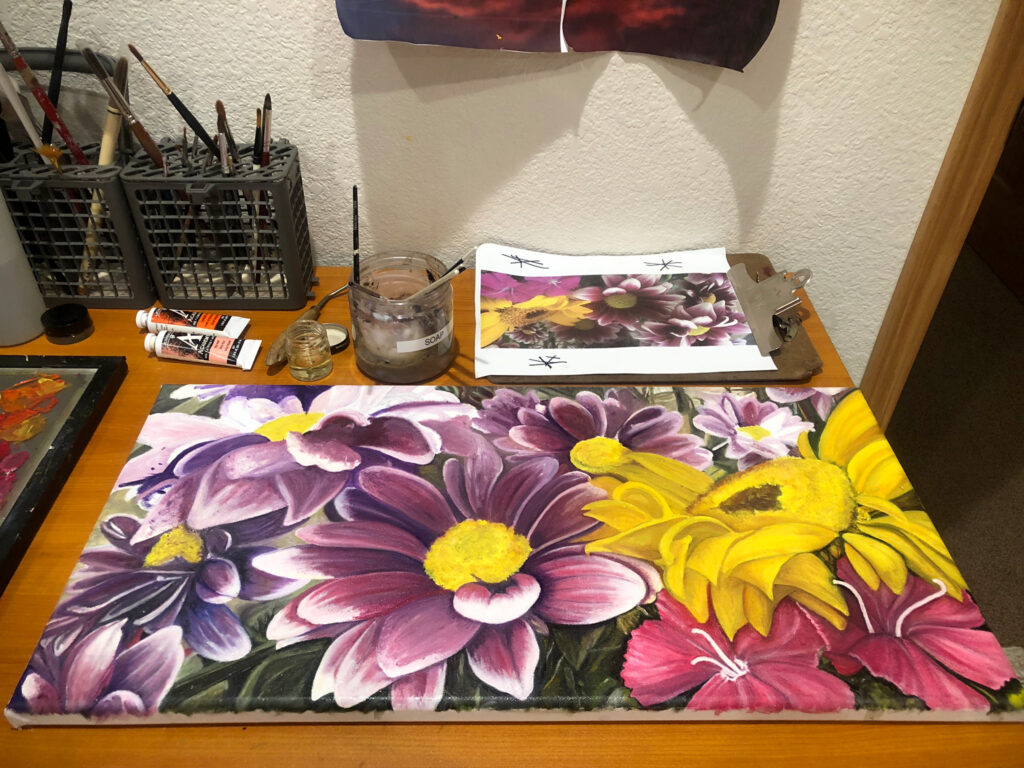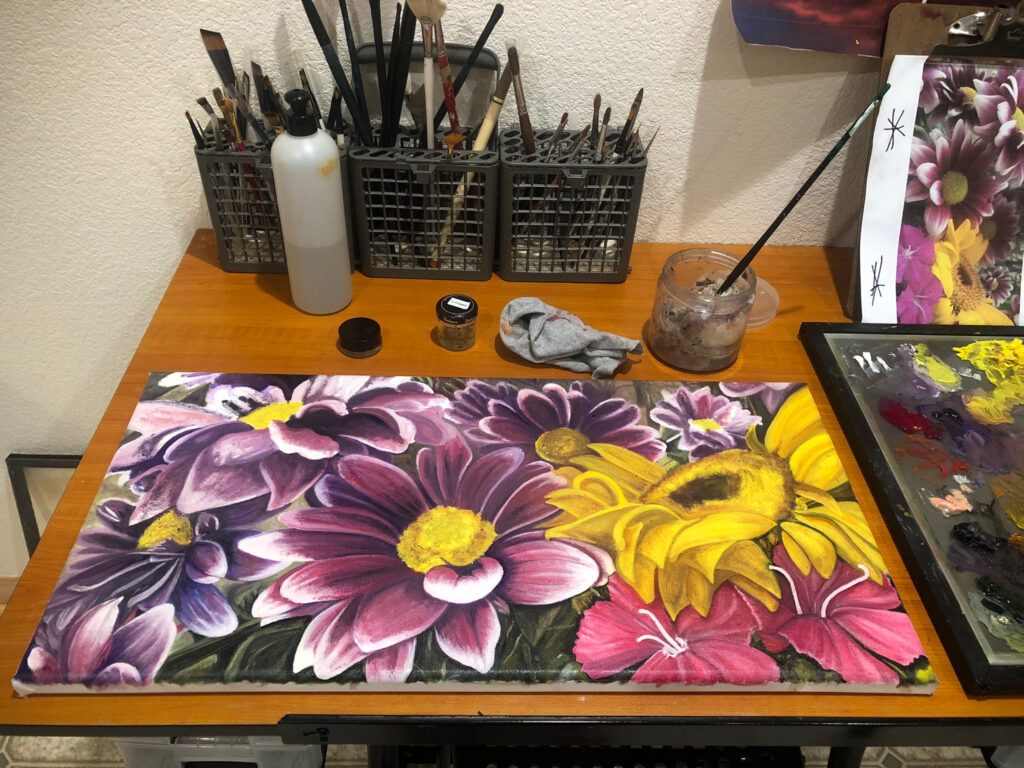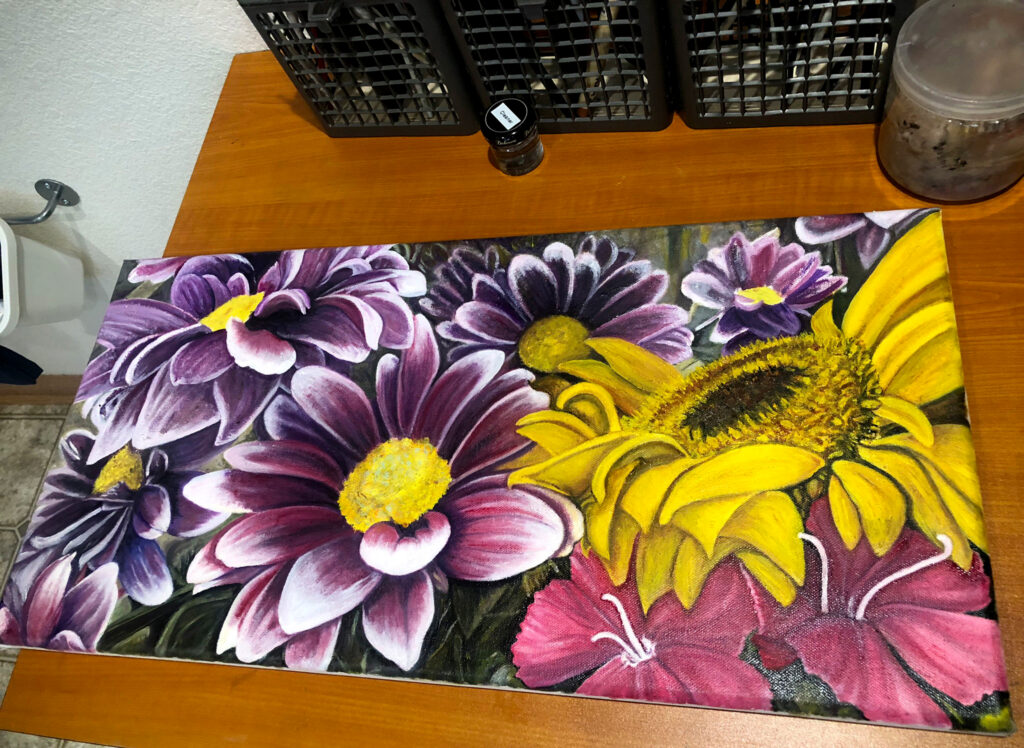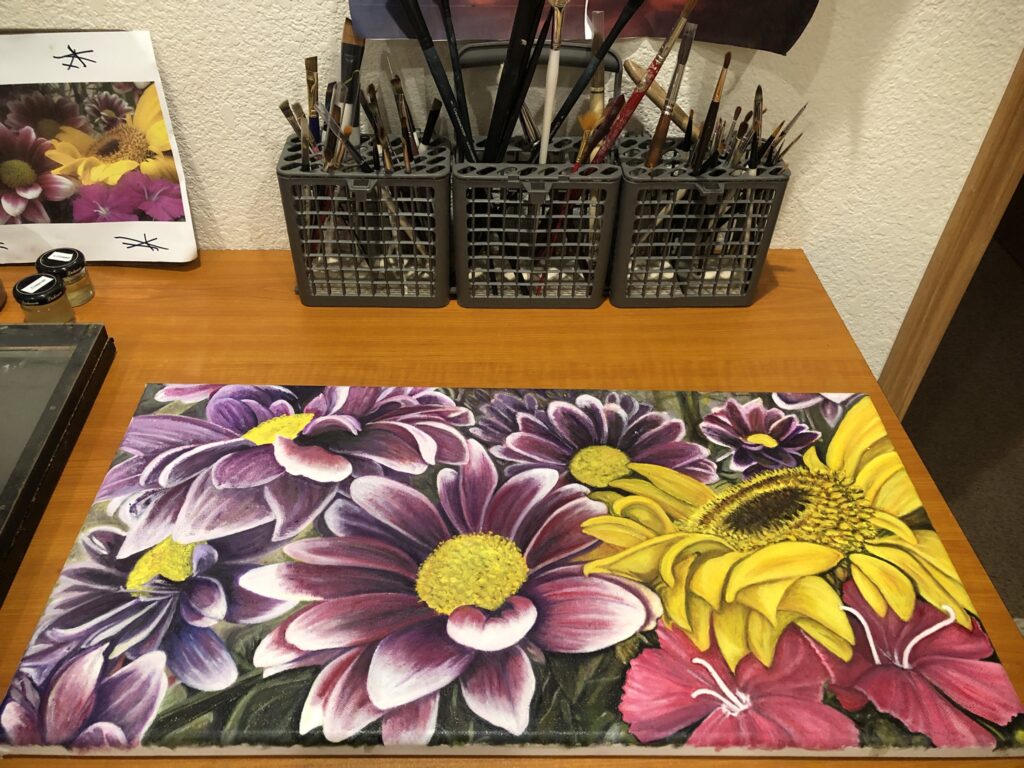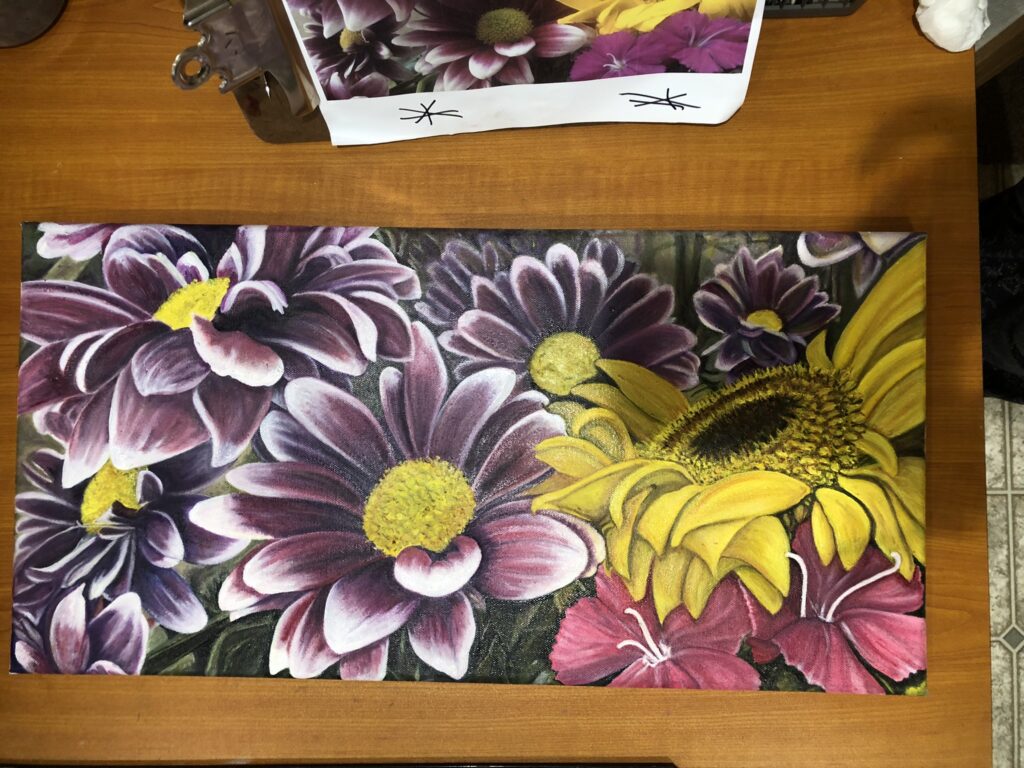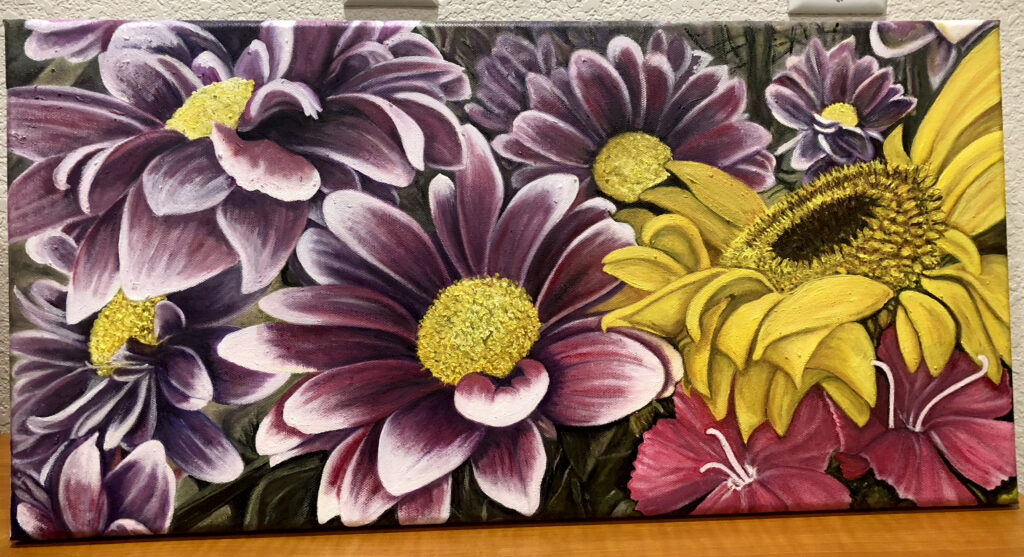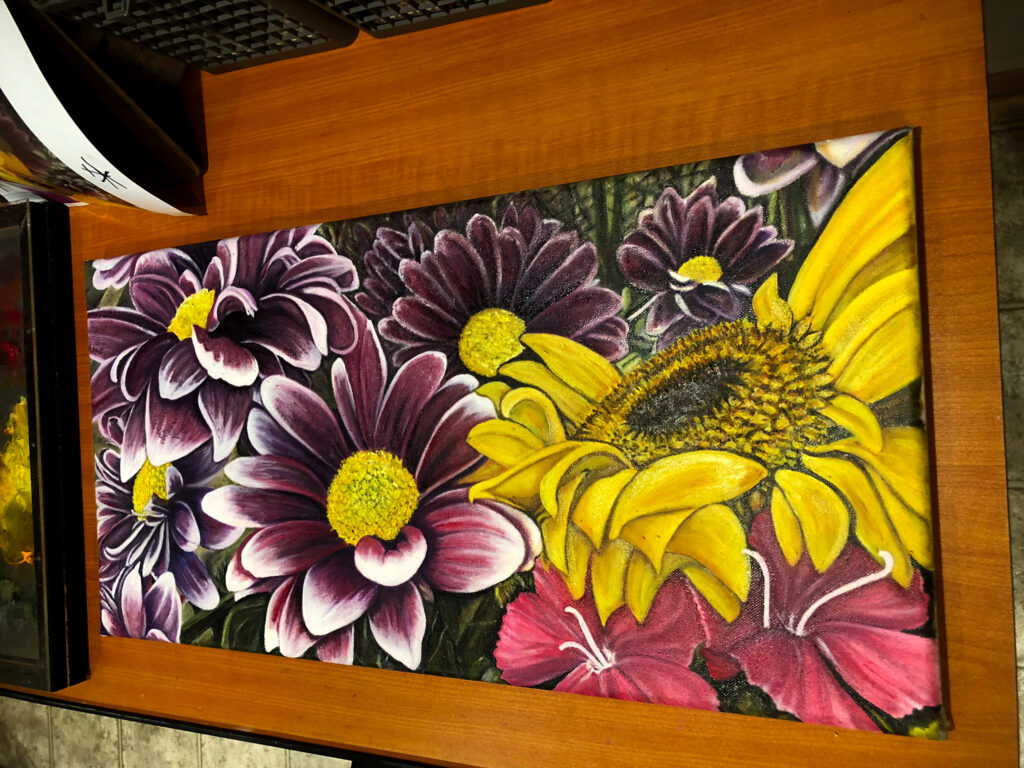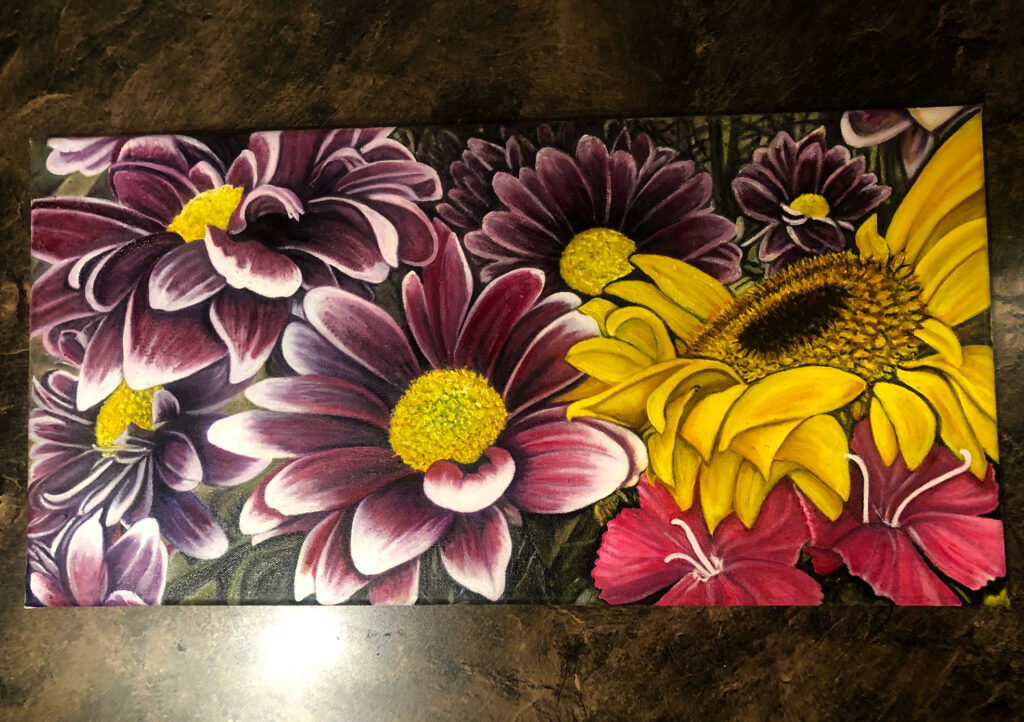 As work continues, it is so interesting to see the transformation from the beginning to where it is now.
Between the drying process of the floral painting, I usually have other oil painting projects going on simultaneously. So time isn't wasted and because it gives me such personal fulfillment.
Currently, I am working on a sunset oil painting.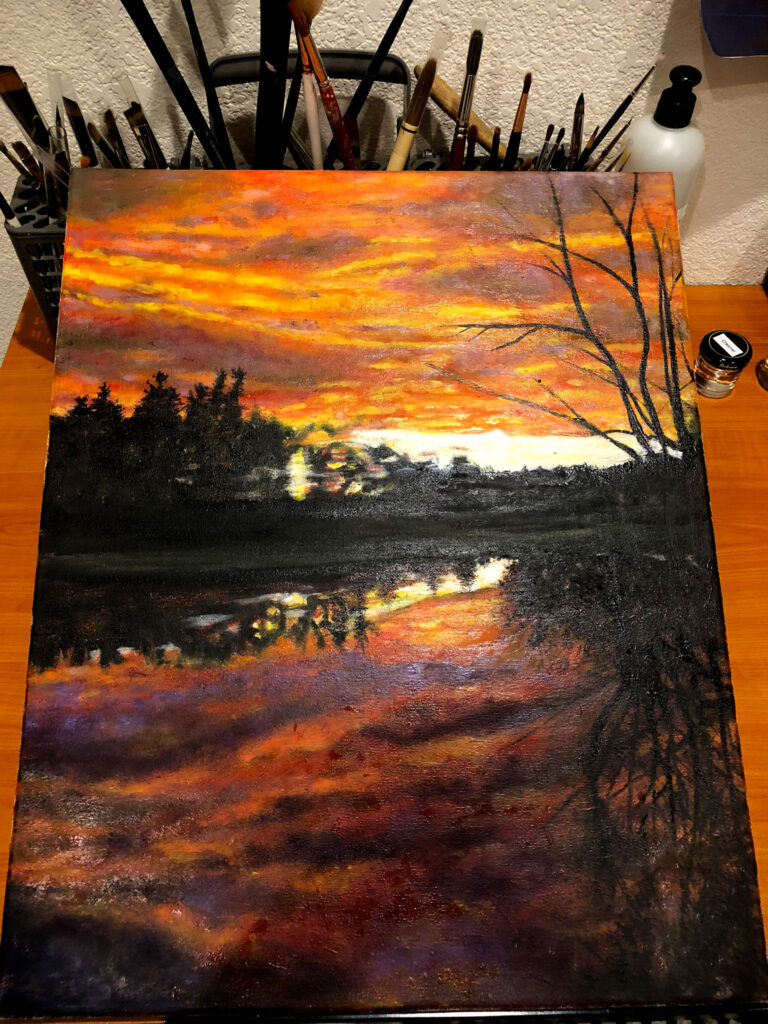 I have started a Christmas themed painting as well.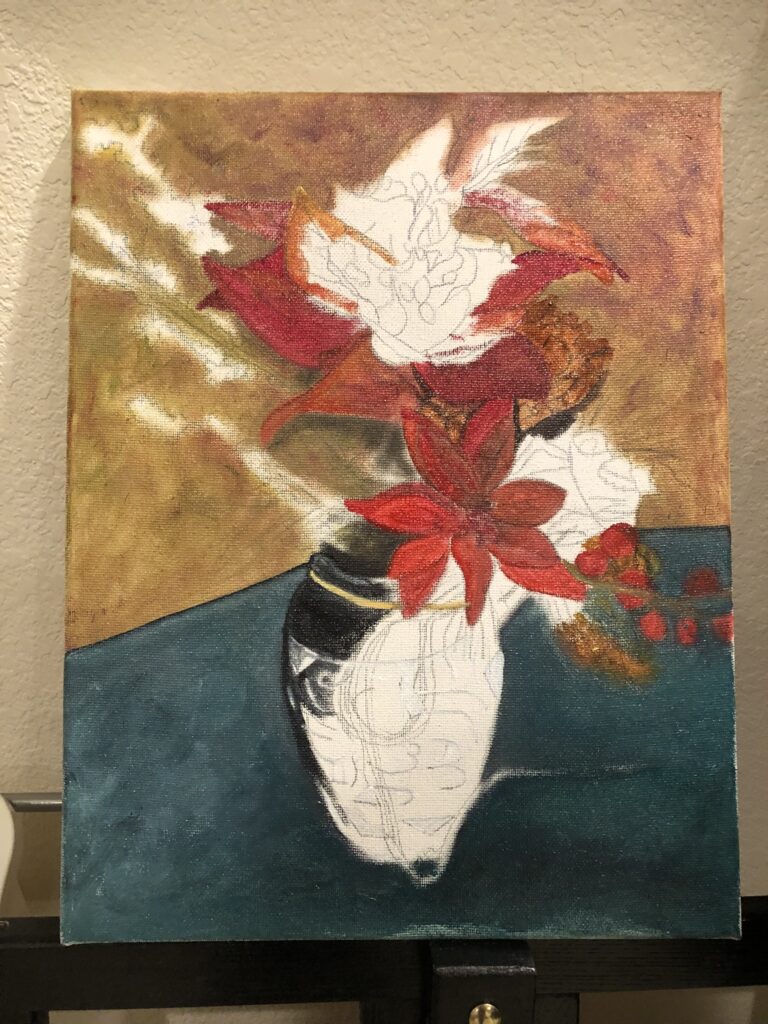 Please check back as I add more progress pictures until the final floral oil painting is revealed.
Enjoy!
Always,
Cheryl